Join us for a 10-day pilgrimage of the inner and outer
landscapes of India
December 11-22nd, 2018 with Esteban Salazar
***WE HAVE ONE SINGLE ROOM SPOT LEFT***



Join us as we visit some of the most powerful sacred sites of South India and explore Tantrik philosophy right where it flourished over a thousand years ago.
Woven together with daily āsana practice and guided meditation, this journey will nourish your body, mind, and senses.
Trip highlight: Hanuman's Birthplace

Hanumān is the embodiment of courage, loyalty, and devotion. When, after performing some heroic deeds, Rām asked Hanumān (for the benefit of onlookers), "who are you?", Hanumān -- as the paradigmatic devotee we all aspire to be -- replied, "From the point of view of this body, I am your servant, O Lord. From the point of view of the mind, I am your devotee. And from the point of view of the Absolute Truth, I am you."

The hill said to be Hanumān's birthplace is one of the most powerful and beautiful spots in the otherworldly landscape of Hampi:

trip highlight: Badami Caves
An incredible ancient power center known for its cave temples that are cut out of sandstone rocks which surround the Agastya Lake. Three among the four cave temples are dedicated to deities of Hinduism and one temple is dedicated to Jainism. The first temple is dedicated to Nataraja, the second and third cave temples to Lord Vishnu and the fourth temple to Lord Mahavira the founder of Jainism.
Photos from other amazing sites we will visit on our trip: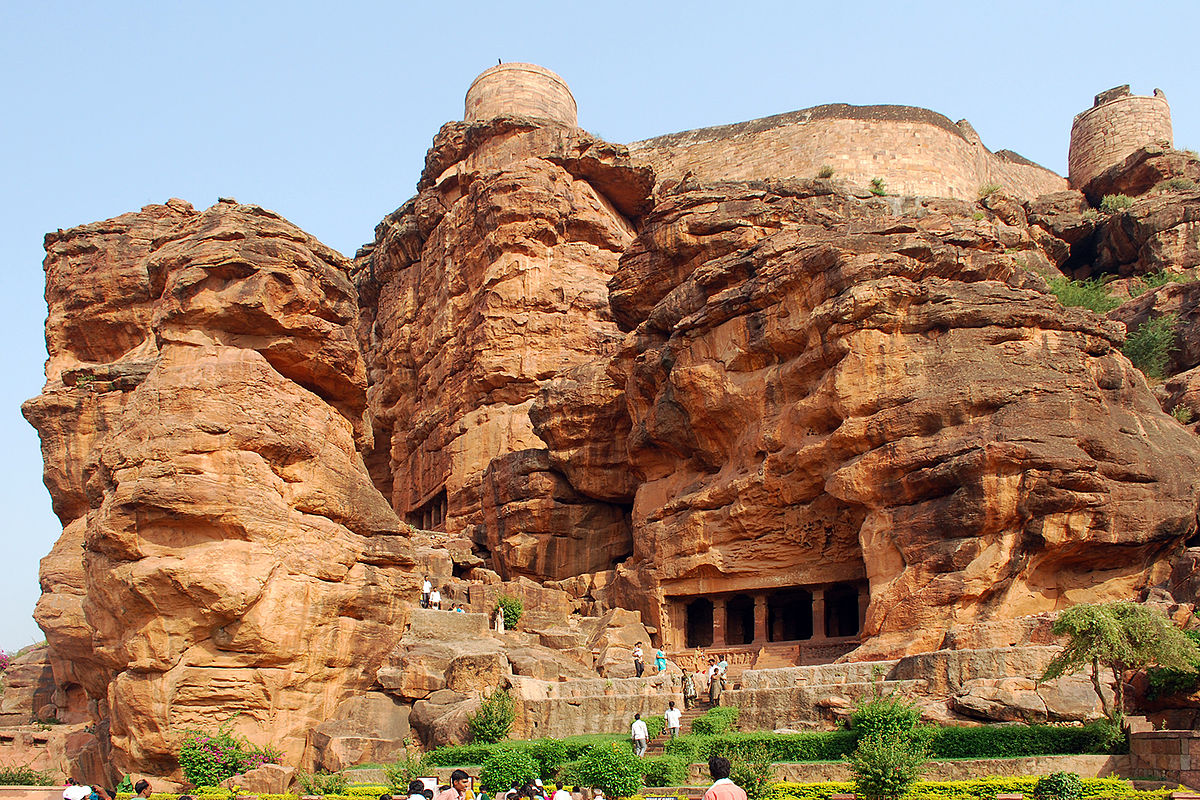 Esteban Salazar will offer āsana and guided practice daily. With his 19 years of practicing, and 15 years of teaching, his classes offer a perfect mix of a strong demanding practice, receiving inner harmony and a wide range of knowledge. His classes are like riding a wave, entering into this lovely flow of creativity and expression from the heart.
Hareesh (Christopher Wallis) will offer yoga philosophy discourse and accompany you on the entire pilgrimage. In addition to the experienced guidance of Hareesh we also have a local tour guide we've worked with for all our retreats who speaks fluent English and will be devoted to us for the entire trip.
Itinerary
11th Dec : Arrival in Bangalore
12th Dec : Morning Drive to Hassan
13th Dec : Visit Belur & Halibed
14th Dec : Drive to Hampi
15th-16th Dec : In Hampi
Explore the beautiful monuments
17th Dec : Drive to Badami
18th Dec : In Badami
Visit – Badami Caves
19th-22nd Dec : Goa
All historical and spiritual talks and guided meditations with Hareesh
All yoga and meditation with Esteban
All hotel rooms stays at heritage hotels and eco-resorts
All meals at the hotels and en route
Admissions to the monuments
Transportation in a comfortable air-conditioned tour bus
Local tour guide
Tips for hotel staff and waiters
Bottled water
All taxes
Images of a few of the incredible hotels we will be staying in: